Top Rated & Trusted
Taking Chiropractic Care To The Next Level
Our team at Symtrio Chiropractic Clinic is here to help you reach your goals.
FIND RELIEF AND WELLNESS TODAY
FOR ALL OF LIFE'S CHANGES, LET US HELP YOU.
Meet the amazing Doctor that will help care for your healthcare needs.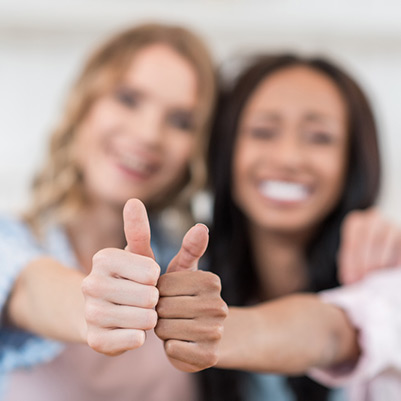 See what our patients have to say about the care they have received in our office.
Precise Care
With a Gentle Touch
Welcome to Symtrio Chiropractic Clinic located in Kelowna. Chiropractic is one of the most amazing healthcare professions, but very few people understand what it's all about. This article is here to help you gain a basic understanding of how our Kelowna chiropractors can help you and your family.
Symtrio is an evidence-based family practice clinic providing safe, gentle, and effective chiropractic care that supports total body health and wellness. Whether you are suffering from an acute or chronic injury or illness, or wanting to maximize your well-being and performance, chiropractic care at Symtrio might be a great fit for you.
Patients do not need a referral to see a chiropractor. We offer direct billing for most major insurance companies and accept RCMP, VA and Canadian Forces patients. Simply call (250) 862-2002 to schedule an appointment.
Symtrio Chiropractic Clinic
Chiropractor Kelowna BC
How We Can Help You
FIND RELIEF TODAY
Symtrio Chiropractic uses a combination of manual adjusting, flexion-distraction tables, drop tables, manual therapies, electrical modalities, cold laser, ultrasound, heat, ice, therapeutic exercise, and nutrition counseling to help our patients return to health as quickly as possible. In addition, we are the only authorized chiropractic clinic between Victoria, BC and Lloydminster, AB/SK to offer SpineMED® non-surgical spinal decompression therapy for treating disc herniations and certain other conditions that may not respond optimally to traditional manual adjusting techniques. Spinal decompression may sound intimidating, but it can significantly improve your quality of life. It has been demonstrated to improve disc pathology.
Low-Level Laser Therapy (LLLT) stimulates the production of adenosine triphosphate (ATP), which speeds tissue repair and often triggers immediate pain relief. Our clinic employs this alternative pain-relief therapy to safely treat a wide variety of ailments, such as strains and sprains, headaches, joint and muscle pain, carpal tunnel syndrome, neuropathies and radiculopathies, and more. Ask us about this quick and painless procedure that has helped so many residents of Kelowna achieve quick and long-lasting pain relief.
The Benefits of
ChiropractIC cARE
Our chiropractic clinic in Kelowna provides many benefits that go beyond injury rehabilitation or pain management. When you receive chiropractic care, patients often experience an improved range of motion, reduced or eliminated headaches and back pain. Many patients feel more relaxed and stress-free after their very first session and often report improved mood and sleep.
An important element of proper posture and alignment is the health and stability of your feet. Improper foot wear, standing or walking for too long, and genetics all play a part in many painful foot conditions that lead to chronic leg, hip, and back pain and might require surgery if left untreated. Plantar fasciitis, Achilles tendonitis, flat feet, hammer toes, bunions, and other painful conditions can all be helped with custom orthotics that are designed specifically for your unique shape. Over-the-counter orthotic insoles are not recommended as their one-size-fits all shape may not fit. Our Stabilizing Orthotics support total-body wellness.
Feel free to contact us anytime; we would love to be of service. Know that we place the highest value on our patients and we hope you will feel respected and well-cared for here.
Common Concerns, Conditions, and Issues
Help Your Family Experience Incredible Health.